"AGRO 2018", Kyiv
17 June 2018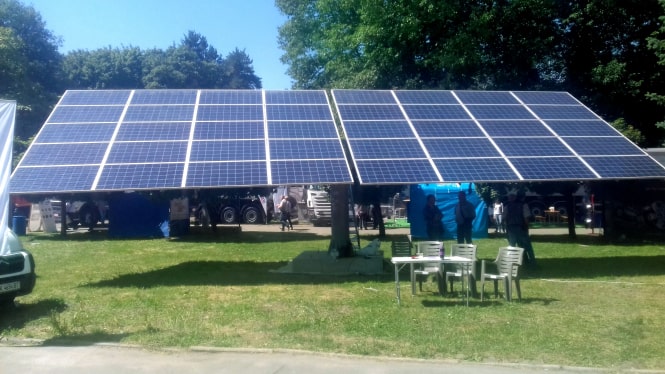 On June 6th...9th the "AGRO 2018" took place in Kyiv - the main agroindustrial exhibition in Ukraine and Eastern Europe, an efficient platform to improve production, introduce innovations and present novelties in all areas of Ukrainian agribusiness.
The company "Prestige Electro" participated in the exhibition, demonstrating a dual-axis tracker manufactured by "US Solar" LLC, with 40 solar PV modules. Communication with the visitors of the exhibition confirmed the thesis about the interest of contemporary agribusiness in the implementation of Solar Energy, and solar trackers in particular.
The visitors had a possibility to discuss the advantages of a dual-axis tracker for agro-industry, for owners of industrial Solar power plants and private households, as well as design issues, electric installation works, grounding, lightning protection, with the specialists of "Prestige Electro" LLC.
The company "Ukrainian Systems Solar" is grateful to its partners - the company "Prestige Electro", for work at the exhibition "AGRO-2018" and the active cooperation.